Affordable Ownership | Personal Connections
We pride ourselves on offering affordable ownership opportunities in thoroughbred racing, providing a chance for anyone to experience the thrill of horse racing and the potential financial rewards of owning a racehorse. Our strategy is to purchase mid-market priced 2-year-olds from various winter and spring 2YO in training sales, focusing on quality horses from emerging stallions with proven past success on the race track and early in their stud career. We strive to avoid excessive stud fees and instead look for "lightning in a jar" from a younger, dynamic, and perhaps not yet fully appreciated stallion. Our primary focus is on Kentucky and NY breds, as we can take advantage of the highly lucrative incentive awards on the New York Racing Association circuit.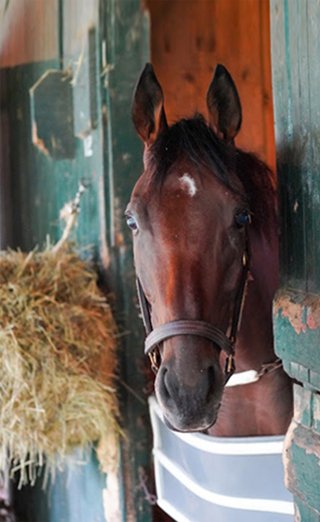 As a small stable operation, we purchase only two or three 2YOs each year, allowing us to maintain a stable of between 8 to 12 horses and maintain a first-name relationship with all investors. Our management team spends hundreds of hours each year thoroughly reviewing more than 2,000 2 YOs offered for sale at auctions in New York, Kentucky, and Florida, creating a target list for personal review and inspection.
We watch videotapes of gallops, attend early morning workouts to analyze running styles, listen to breathing patterns, and inspect medical records, all prior to the actual sale. Our bloodstock agent, Steve Venosa, an accomplished horseman, personally inspects every horse at auction and provides us with a short list of potential purchases at each sale.
Once a 2YO thoroughbred is purchased, it receives early education and training at Steve's (SGV Thoroughbreds) stable at the Eclipse Training Center in Ocala, Florida. This thorough and careful approach ensures that we offer only the highest-quality horses to our owners, giving them the best chance for success and an unforgettable experience in the world of thoroughbred racing. For more information on the New York bred program, please visit www.nybreds.com.